1Podiatry - Our Sister Clinic in Leamington Spa
We also have a sister clinic in Leamington Spa which is open on Wednesdays once every four weeks: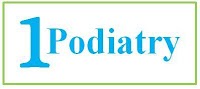 9 Guy Place East
Leamington Spa
CV32 4RG
Tel: 01788 537 300
Email: walkwellclinic@talktalkbusiness.net
Home - A Tour of our Rugby Clinic
"Everything we do, is to help you!"

The WalkWell Clinic exists to help you become free of pain, to move better, and live an active life. We always aim to treat the cause of your problem, not just treat the symptoms. For the benefit of our patients, we are continually researching new methods of treatment.
Fantastic "NEW" Treatment For Verruae and Warts
Introducing "Swift Microwave Therapy" an exciting new treatment for those stubborn verruea and warts, please click on our "Services" tab for more information.
Gift Vouchers
Now available, the perfect gift for those who are hard to buy for. We have vouchers for the value of £5, £10, £20 and £37. You can call: 01788 537 300 or email us at: walkwellclinic@talktalkbusiness.net to purchase or order your vouchers.
Walk Well and Feel Free
The WalkWell Clinic works closely with other leading health professionals, fitness coaches, and organisations dedicated to health & fitness.
We strongly recommend that a healthy lifestyle is maintained, including undertaking regular exercise. Walking, cycling, jogging, swimming and Military Fitness Circuits are all activities useful for those wishing to improve or maintain their fitness levels, increase confidence, stamina, energy and general wellbeing.
Get In Shape, Look Great